Publié le 18 Octobre 2021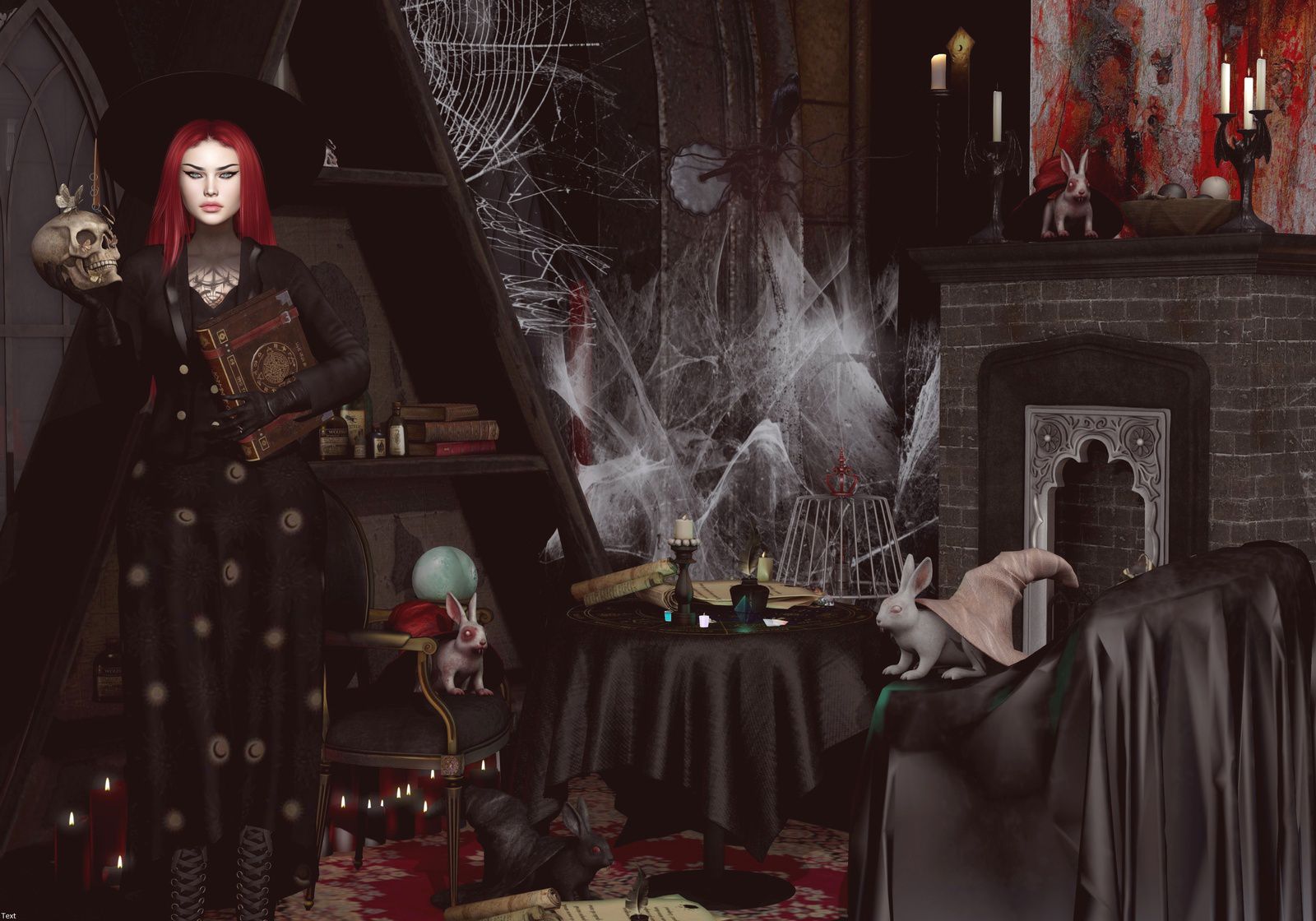 Outfit : zOOm - Calliope for HALLOW MANOR & -Endless Pain Tattoos- Broglometh
http://maps.secondlife.com/secondlife/Halong%20Bay/243/243/21
Hair : Doux Coven
SCENE
KOPFKINO - Halloween Decor
KOPFKINO has created various decor items for the October round of The Epiphany.
The event starts October 15th 2021 and ends November 12th.
The decor includes the following:
The Witch's Hat Rabbit:
- available in 3 different themes (Albino pure, demonic black and Albino Vampire)
- 1 LI each
The Raven:
- availble in 2 different colors (black and Albino)
- 2 LI each
Moth Skull:
- available in 3 different colors (black, natural and white)
- this item is wearable and comes with 2 different hold options
- decor version is included as well (2 LI each)
Also, there are 2 older KOPFKINO items available at a special price of 50L$ (this price is only applicable for the duration of the event):
- Magic Potions & Books (1LI)
- Magic Papers (1LI)
All new items can be purchased in a Halloween Decor Fatpack or individually.
http://maps.secondlife.com/secondlife/The%20Epiphany/160/183/998
Mainstore http://maps.secondlife.com/secondlife/Indus/114/72/2092
DD Luna Fireplace Chair Set for HALLOW MANOR
Bricolage Madame Florentina for HALLOW MANOR
3rd Eye_ Sanguine Nightmares Candlesfor HALLOW MANOR
F&M * Black Magic Voodoo Doll for HALLOW MANOR
Bliensen + MaiTai - Vladimir - Candleholder for HALLOW MANOR
http://maps.secondlife.com/secondlife/Halong%20Bay/243/243/21